Home of Wis-Myth. Just left of Sci-Fi looms Wisdom-Focused Modern Mythology

Quick Order Page

20% DISCOUNT for online book orders
This is our streamlined order page. For larger cover graphics, more details about our books, and additional offers: click here.

For "What is The Third Verse Trilogy?" and free audio offers, scroll down this page to below order columns.

Take note: Each volume is a stand-alone novel. Readers may choose to begin this series in the order of their preference.
From
Blooming Rose Press
Books in Print

(These are quality paperback volumes printed by professional book-only printers here in the United States.)
Scroll down to order.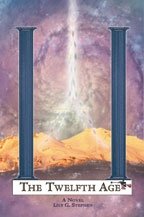 The Twelfth Age: A Modern Myth
275 pages, retails at $19.95.
Online orders receive 20%
discount. Your price: $15.96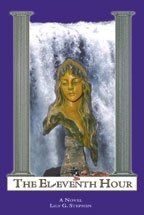 The El-eventh Hour: A Modern Myth 307 pages, retails at $19.95. Online orders receive 20% discount. Your price: $15.96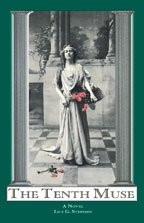 The Tenth Muse

: A Modern Myth
270 pages retails at $14.95. Online orders receive 20% discount. Your price: $11.96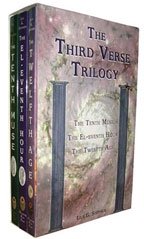 The shining star at Blooming Rose Press: The

Third Verse Trilogy

in a boxed, shrink-wrapped set ~ a splendid and wisdom-filled gift for yourself or someone you love. Totals 896 pages. Retails at $59.95.
Online orders receive 20%
discount. Your price: $47.96.
What is The Third Verse Trilogy?
The trilogy is built on spirals. When we open our eyes we see them everywhere, from DNA to galaxies. The ultimate spiral is our evolution into enlightenment. So these spirals we see in and around us are transformational symbols. Readers are engrossed in a miraculous wisdom-filled allegory for planet Earth in three volumes, expanding into the relationship of Earth with its parallel planet Zamora through the lives of Earth's Opal and Zamora's Sapphire, then the emergence of The Tenth Muse; next, in Vol. II, Miranda's earthly spiral through physical and spiritual experiences assisted by high priest Antenor and an ethereal race called The Els in subterranean Andes; finally, Vol. III's extraordinary futuristic visions of transformations in human consciousness through Zamoran Tashami-roku's quest. Her passion for uncovering mysteries about Stair, an ancient prophet, links Earth and Zamora's mutual fate. Midwest Book Review: "Deftly woven trilogy of mythology, romance, fantasy, and spiritual insights…represents independent publishing at its very best."
Our Gift to You!
Free audio book samplers offer a taste of wis-myth. Enjoy listening to author-read excerpts.
Click on Audio Book Samplers at left.
Our commitment: All aspects of writing, editing, graphics and format, production and printing of our books and our informational materials have been confined to citizens and companies of the United States of America. When possible, we have utilized the talents of individuals in our regional area. We advocate heart-motivated business, a fundamental way to change the world.

For larger cover photographs and more details and offers: click here.
All images and written/spoken material are protected under copyright by Blooming Rose Press. No material may be reproduced without written permission.
Click on "Contact us" for permission.