Click on hand to order.

Home of Wis-Myth. Just left of Sci-Fi looms Wisdom-Focused Modern Mythology

Panther Meadows Gallery
Tales, legends and narratives about Mount Shasta, 14,162 feet in elevation, are without number. This website, and this page, are not dedicated to exploring these. It is fascinating, though, to hear residents of the town tell about how they came here and about the places of significance to them. I have my own story about my arrival in spring of 1975, a novel in itself. One of the first places I visited was Panther Meadows. At that time, it was under a few feet of snow.

Forward to October 19, 2012 ~ Early in the afternoon my friend Anna and I drove up Everitt Memorial Highway* on Mount Shasta. The Everitt Memorial Highway ascends the south side of Mount Shasta, starting at 3500 feet in town and terminating at timberline near 8,000 feet. Our first stop was at Panther Meadows, at an elevation of 7500 feet. We already knew that Shasta-Trinity National Forest workers had recently removed a number of diseased trees, and prepared ourselves for the sight. It was a very short walk from the parking area where we saw many downed trees.
We were drawn to follow one arrow and descend a trail to the springs. Along the way, we saw autumn colors appearing in the woods.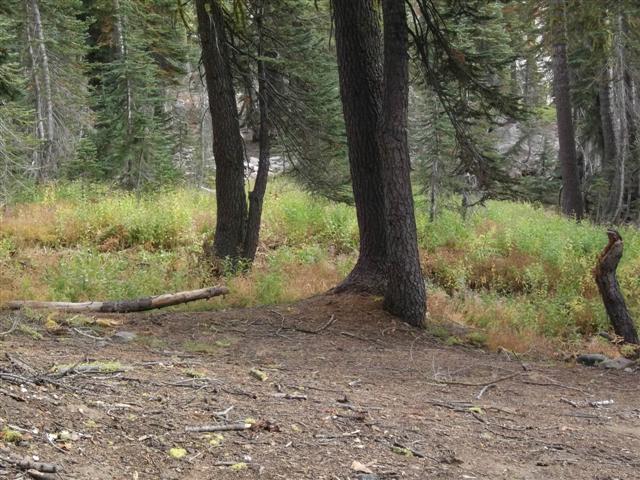 Panther Meadows springs were the place meant for our visit that day, a mystical experience.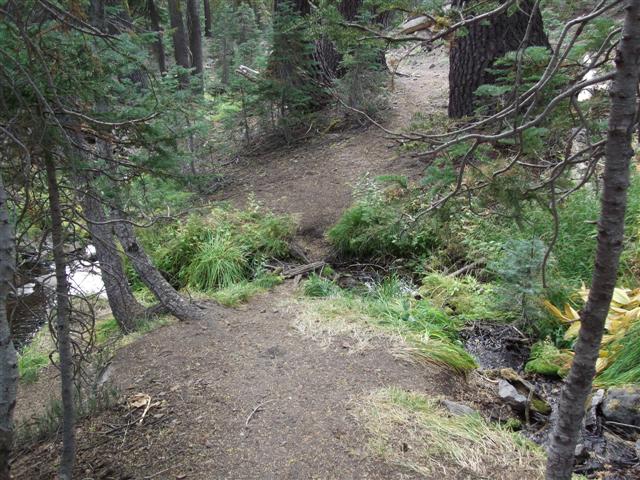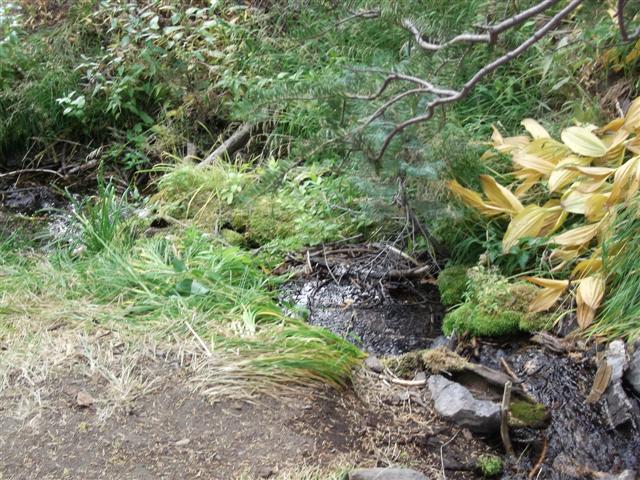 We spent leisurely time at the springs, and meandered our way back up. Soon we discovered the trail to the larger meadow area. There was a last stop we wanted to make at the 8,000 foot outlook, so we saw this meadow from a distance.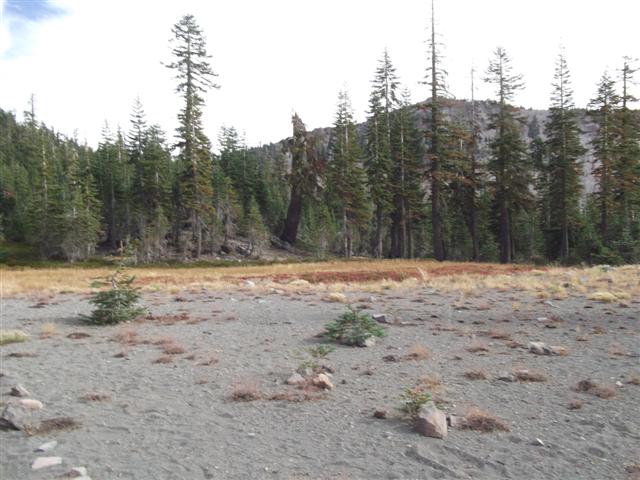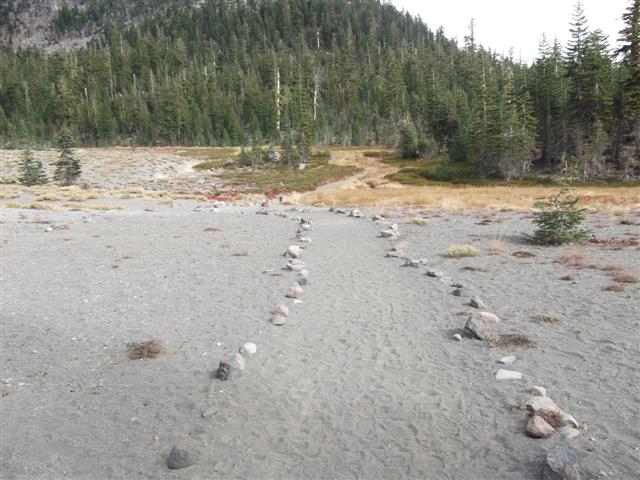 At the top end of Everitt Memorial Highway there are two parking levels. From the upper level one can enter the trailhead to Upper Panther Meadows. We saved this experience for a future trip, and lingered to absorb the sights of Mount Shasta ridges, and the outlooks across the valley into mists surrounding the Siskiyou and Trinity Ranges.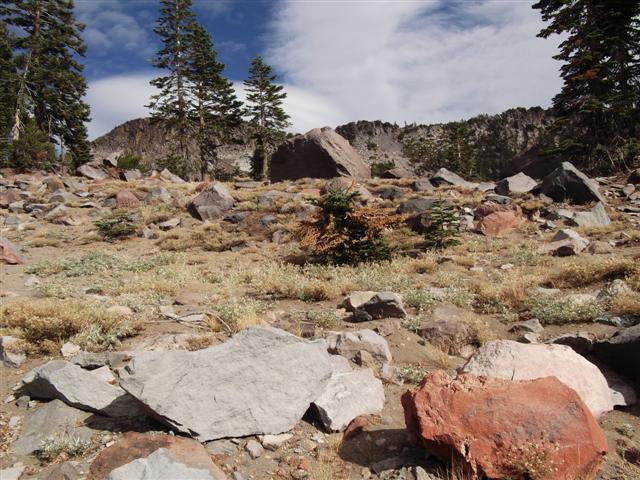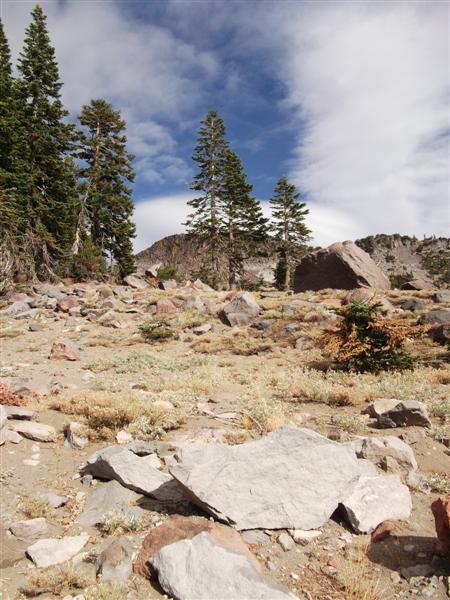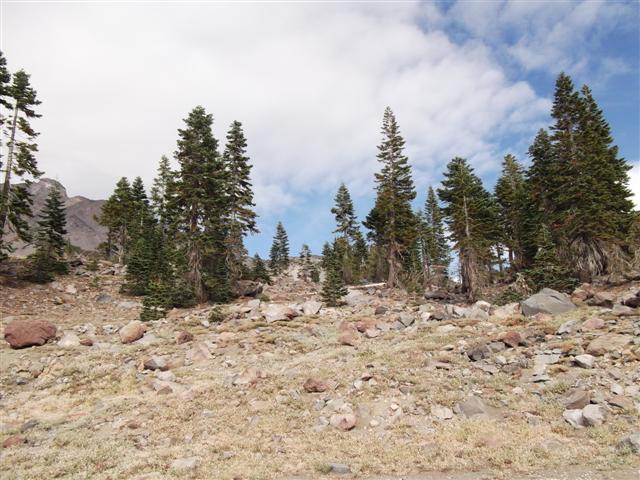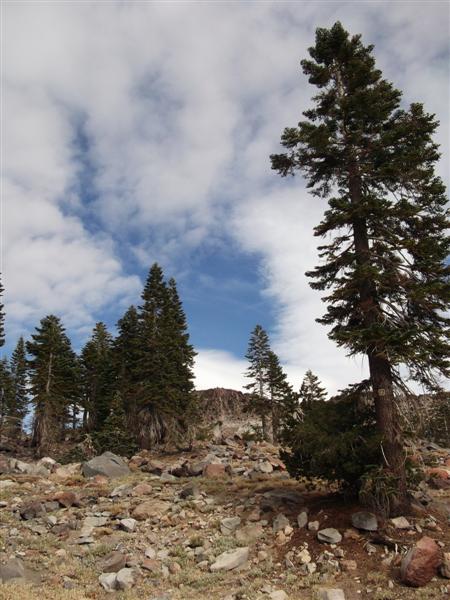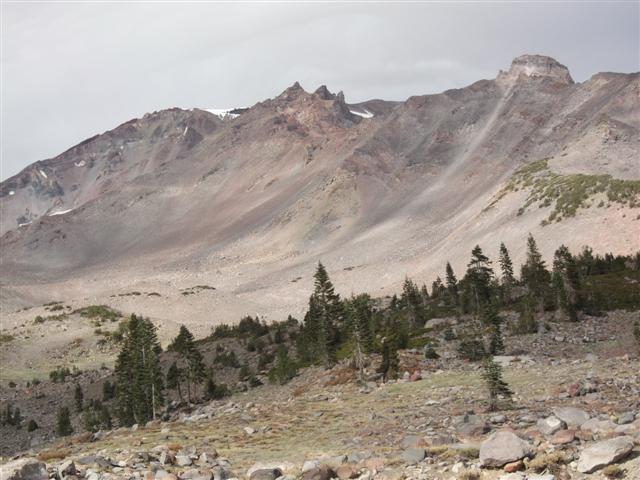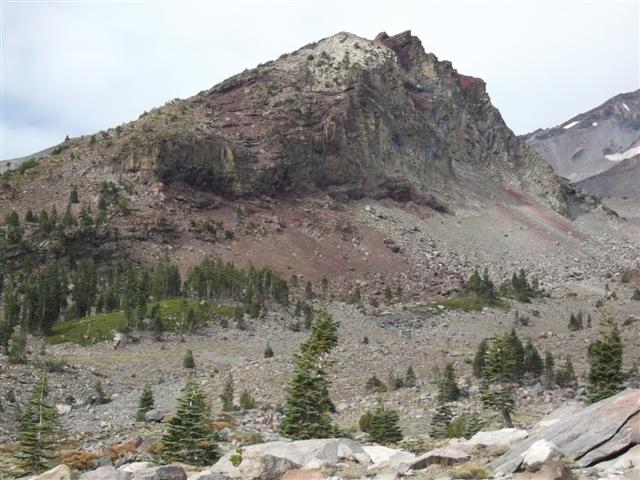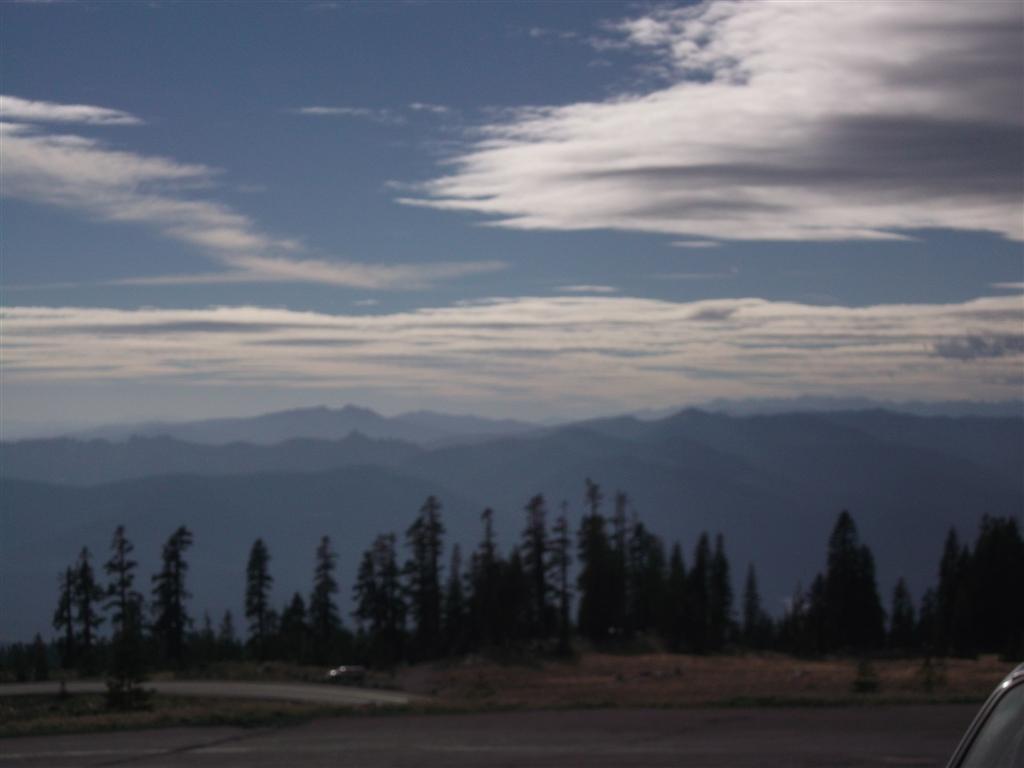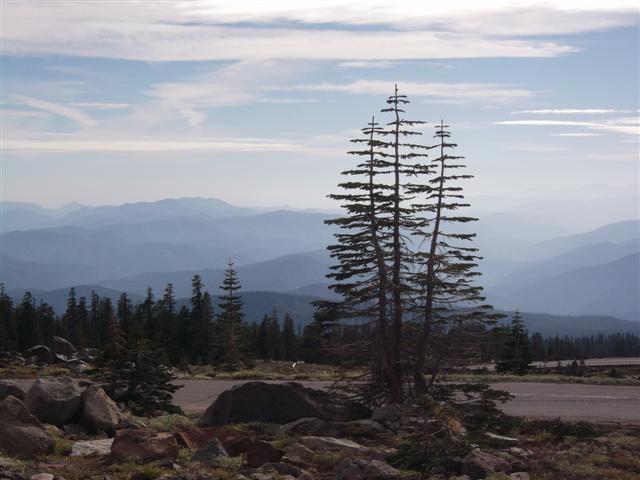 We hope to take you with us on our excursion to Upper Panther Meadows next year on an adjacent page of photographs! ~ Lily G. Stephen

*In 1934 Shasta National Forest Supervisor John Samuel Everitt died fighting the Bear Springs fire. The highway is termed as such in the sense that it is the only paved road up the mountain, but it is two-laned with many curves.
---
All images and written/spoken material are protected under copyright by Blooming Rose Press. No material may be reproduced without written permission.
Click on "Contact us" for permission.