Home of Wis-Myth. Just left of Sci-Fi looms Wisdom-Focused Modern Mythology


Click on hand to order novels.

A Trilogy of Novels
Reviews in Print
These reviews are posted according to publication date for each novel. The last book in The Third Verse Trilogy was published in 2008 as The Twelfth Age and appears first. Reviews for The El-eventh Hour, published in 2004, follows. The first work in the trilogy ~ The Tenth Muse, publication date 2001 ~ received reviews posted on this page first, and appears at the bottom.

Reviews of The Twelfth Age
Dated August 8, 2008, here is the five-star review in full from Midwest Book Review (Oregon, WI USA): "The art of writing a literate and original work of fiction is just that -- an art. It requires every bit as much imagination, skill, and talent as does a painting or a sculpture. Instead of being created out of pigments and canvas, clay and marble, it is composed of words -- but if they are the right words, they can outlast painted images and endure for as long as stone statues. Just such an artistic literary work is The Third Verse Trilogy by Lily G. Stephen who has now published The Twelfth Age which is the concluding volume to her deftly woven trilogy of mythology, romance, fantasy, and spiritual insights that began with The Tenth Muse, then continued with The El-eventh Hour, and has now come to completion with a particular elegance and literary flair with a novel that takes the reader across ages and dimensions for a synchronous convergence of events as Tashami-roku searched for the legendary prophet Stair and an ultimate awakening and transformation of human consciousness. Complex, engaging, entertaining, thoughtful and thought-provoking, The Twelfth Age is a compelling and thoroughly satisfying read and represents independent publishing at its very best."
~~~~~~~~~~~~~~~~~~~~~~~~~~
Another August, 2008 review was offered from RebeccasReads.com:
The Twelfth Age (The Third Verse Trilogy) Lily G. Stephen Blooming Rose Press (2008) ISBN 9780971265929 Reviewed by Kam Aures for RebeccasReads (8/08)
"The Twelfth Age" is Volume III in The Third Verse Trilogy of books. Following "The Tenth Muse" and "The El-eventh Hour," this final book in the series follows the journey of Tashami-roku (Shami) as she searches for the prophet named Stair. As the book begins we are on the planet of Zamora, which is a planet that is in a "parallel dimension" to Earth. Shami is brought to Levant, Anerico from a Chedo orphanage and is adopted by Rose Deland.
Shami learns from Bruce, a Deland family friend, that Rose's daughter Sapphire mysteriously disappeared while on a painting lesson with her friend and teacher, Tikashi. Shami had thought that Sapphire had fallen off of a cliff to her death, but what had happened was that Sapphire had just disappeared into midair, as if she had "disintegrated into shiny golden particles." (p. 10) The teacher, Tikashi, had left Levant shortly after and has not been heard from since.
Shami has an interest in the prophecies of Stair, and in particular, a section that stuck with her about a prediction entitled "The Twelfth Age of Zamora" in which mysterious disappearances would be many. (p.35) Stair, himself, disappeared without a trace. Shami cannot stop thinking about Stair's prophecies and this novel, "The Twelfth Age," follows Shami and Bruce on their quest to find the missing prophet.
Although "The Twelfth Age" is the third in a trilogy it works very well as a stand-alone novel. There is a guide in the front of the book that has a listing of the primary settings in the book and at the beginning of each chapter the location is specified. I found this to be extremely helpful in understanding the story line and referred to it often.
In the introduction, "The Third Verse Trilogy" is touted as being "modern mythology" and I would have to agree after reading "The Twelfth Age" that this is a pretty fitting description of at least this last book in the trilogy. The story was engaging, unique, and full of deep teachings and wisdom. I recommend this book to anyone who enjoys mythology or fantasy books, even if you haven't read the first two books in the series.
~~~~~~~~~~~~~~~~~~~~~~~~~~~~~~~~~~~~~~~~~~~~~~~~~~~~~~~~
By Paul Lappen: The Twelfth Age, Lily G. Stephen, Blooming Rose Press, 2008
This is the third in a trilogy about two parallel planets, Earth and Zamora.
In this volume, set mostly on Zamora, Shami is a young woman of Asian origin. While she was a small child, her parents were diplomats in a neighboring country. They were killed during a major student uprising, and Shami "fell through the cracks," ending up in a monastery, from where she was adopted by a Western couple.
In school, Shami has been doing research on ancient writings and prophecies, especially those by a person named Stair. Thousands of years ago, he prophesied that most of the country of Dwarnstile was going to sink into the ocean, except for one rocky part, which became known as Sharu. It happened, and one day, Stair disappeared into a semi-mythical tunnel from the Queen's Chamber, never to be seen again. For reasons she can't quite fathom, Shami is compelled to go to Sharu and look for Stair.
A seemingly disparate group of people also go to Sharu. They go partly for their own reasons, and partly because they are drawn by Shami's energy, her internal glow, call it whatever you want. Among them is Miranda (subject of Part 2), and LeRoy, her husband. Residents of Earth, she was given a piece of ancient wisdom by an ethereal race called the Els. The two felt compelled to travel to Zamora, to be with Shami and to pass this ancient wisdom to the others in the group at this particular time. The Els also make another appearance.
Familiarity with new age concepts like alternate dimensions, and the passing of ancient wisdom will certainly help when reading this book, but it isn't required. This is a really good book (and trilogy) that's just weird enough, without being too weird.
~~~~~~~~~~~~~~~~~~~~~~~
We consider it a supreme honor and special blessing that Tulku Sherdor, Executive Director of Blazing Wisdom Institute in New York, has offered a statement about Volume III of The Third Verse Trilogy - The Twelfth Age - as follows:
"Our teacher, Shakyamuni Buddha, taught that awakened beings may appear even as works of art that challenge and inspire the mind. These are considered actual nirmanakayas, emanations of the enlightened ones. There is no limit to the forms of expression of the wisdom teachings of those whose sole concern is to benefit others, using whatever means appeal to their minds and hearts. Lily Stephen writes prose fiction with the pure motivation to help her readers find the heart of wisdom within. May it have such benefit."
Learn more about Tulku Sherdor and Blazing Wisdom Institute through their beautiful website: www.blazingwisdom.org
~~~~~~~~~~~~~~~~~~~~~~~~~~~~~~~~~~
A former student of Tarthang Tulku Rinpoche, who also spent time meditating and evolving on Mount Shasta during what we call "the early days" and who is a profoundly expressive author and healer, has offered her impressions after reviewing our pre-publication version of The Twelfth Age:
"Through the ancient art of story-telling Lily Stephen opens the mind of her reader and delivers profound sacred teachings, touching the most deep core of our being. The impact is a catalyst to Spiritual Awakening. She is truly a gifted author and teacher." -Aubrey Degnan, Ph.D., Author Luminous: the Soul's Journey to Enlightenment; Living Divine Relationships; The Divinity of Your Soul. www.healingourfuture.com
Reviews of The El-eventh Hour
Paul Lappen at Dead Trees Review rates The El-eventh Hour with five stars on Amazon.com. His review also appears on the Midwest Book Review website.

"This story, part 2 of a trilogy, is about Miranda, a young woman whose interest in physics leads to more theoretical subjects like hyperspace and alternate universes. A friend of her mother, Willa Carson, agrees to take Miranda on a trip to Peru to visit sites like Machu Picchu. Her parents aren't exactly thrilled at the idea, but they agree. On the way to Peru, the plans change. The two women join an expedition led by a woman named Margot, looking for a city called Tanum. It's inside an Andean mountain and is the home of an ancient civilization called the Ugha Mongulala. On the plane to Peru, Miranda has a dream. Her friend, Opal Courtright, now part of a higher consciousness being called Sappho (read part 1), tells Miranda that they will meet in Tanum.
"After several days travel through impenetrable Andean jungle, the entrance to Tanum is found. While exploring subterranean tunnels, an earthquake strikes and Miranda is badly injured. The people of Ugha Mongulala come to the rescue, bring the three women to Tanum, and nurse Miranda back to health. There is enough light and fresh air in this underground city to support 2,000 people; they have been on Earth for thousands of years, and went underground to escape 'white barbarians.' Meantime, the earthquake that injured Miranda wasn't just an earthquake. It was part of a worldwide catastrophe that included, among other things, Earth's rotation stopping for three full days.
"Miranda attracts the attention of an ethereal, androgynous, even more ancient, race called the Els, who take Miranda into another realm for a visit. She is given all sorts of ancient knowledge and wisdom, which she, in turn, is to preach to the people of Earth. When the three women are returned to 'reality,' Miranda is compelled to go into the jungle alone, following her own path.
"Those who are interested in New Age concepts, like higher states of consciousness and ancient civilizations, will love this book. For everyone else, it's grounded enough in reality, and weird enough, to be very much recommended."
~~~~~~~~~~~~~~~~~~~~~~~~~~~~~~~~~~~~~~~~

Here is a review of Volume II in The Third Verse Trilogy by John Aiello -- journalist, poet, Beat Generation expert, editor and publisher of The Electric Review. A link to his popular web site follows:
"The El-eventh Hour (the second installment in a trilogy) written by Mount Shasta, California writer Lily Stephen marks a step away from the mainstream, stepping off alone in a unique direction. Ultimately, this novel is an extension of the fantasy genre, a book that modernizes Tolkien's vein and incorporates the idea of mythology with the pure imagination of fiction, this pure leapful discourse of spirit riding wild veils of time: 'First Sappho, the shimmering goddess, and then Branicor, her handsome counterpart with the dance of humor in his eyes...dissolved into swirls, ribbons and spirals of myriad hues...' Here, every passage and every paragraph reads like the beginning line of an epic new poem. We are captivated. We are awash in the stark thirsty moonlit beauty of language. Spellbound, looking into the hallway, looks for the Door that will reveal thee."  To explore John's array of reviews that stress underlying themes in literature and music, click here.
~~~~~~~~~~~~~~~~~~~~~
Allbooks Reviews www.allbooksreviews.com
"The great shaking of the earth had left Miranda badly injured and unconscious, and Willa and Margot sore, bruised, and deeply worried about their young friend. In the distance they hear unexpected voices, growing louder: Is it help, or should they be afraid?
"The El-eventh Hour is a new-age science fiction novel, described as a 'modern myth' by the author. The second installment in The Third Verse trilogy by Lily Stephen, it is the story of 18 year old Miranda's aspiration and achievement of a new spiritual level for human beings. While on an expedition to locate a hidden community in Peru, Miranda and her two female companions discover their quest at the same moment of a cataclysmic global devastation. They come to learn that this mass destruction was predicted by the Els--an ethereal people that play an essential role in Miranda's transformation.
"Unlike the typical science fiction novel, The El-eventh Hour has a welcomed feminine element that may entice young female readers into exploring the genre. The references to spiritual text are plentiful and interesting, and are evidence of Lily Stephen's vast knowledge in the area of spiritual growth. Certainly anyone with an interest in individual transformation will want to read the series, and will appreciate the guidance toward other books to further their exploration.
"Lily Stephen is an award winning poet, as is evident in her writing with its deep, thought-provoking lessons. The author currently lives in Mount Shasta, a location she uses in her book as both the beginning and the end of Miranda's journey. In truly trilogy fashion, Lily Stephen has finished Part 2 at a pivotal point, leaving the reader anticipating the final book."
Reviewer: Nancy Morris, Allbooks Reviews
__________________
"Lily Stephen, clearly, continues to mature as an author with brilliant, easily envisioned descriptions of fantastic places. I have studied and lived Tibetan Buddhism, and various Eastern religions. Lily Stephen does a great job in introducing some of the life-sustaining concepts of these great religions to the novice and keeps them as enlightening reminders for the more awakened among us as she so elegantly weaves them into the fabric. The El-eventh Hour is a delight to read, is captivating and truly offers the reader a unique adventure within a great fantasy." -Eric Albronda, San Francisco publisher of Douglas Tilden - The Man and His Legacy by Mildred Albronda
~~~~~~~~~~~~~~~~~~~~~~~~~~~~~~~~~~~~~~~~~~~~~~~~~~~~~~~~~
Pre-publication reviews of The El-eventh Hour:
"This tale is intelligent, rife with exotic settings, and keeps an uncompromising focus on the sure clarity that leads to enlightenment. Lily G. Stephen is a literary and visionary artist. She takes a great mosaic of sacred teachings and washes them in a bath of characters who, like bubbling-springs, gurgle and lap at each other's truths until the separate pieces become one shining, mesmerizing blend of spiritual mind-art.
"The El-eventh Hour is a fable that ambitiously condenses many mystical concepts into a single message. "Rest loosely" in your awareness of life: struggles of body, mind and mundane habits camouflage the purity of reality. Take this journey through continents, time and alternate dimensions to discover that the most profound things in life can be quite blessedly simple, if you let them."
Cynthia C. Whitehouse - Author of Rainbow Goddess: A Journey Tale, The Rainbow Guide to Color Energy, and The Shifting Shroud. www.moontress.com
~~~~~~~~~~~~~~~~~~~~~~~~~~~~~~~~~~~~~~~~~~~
"As a long-time student and explorer of ancient tunnels throughout the Americas, I was rivited to the adventure, history and spirituality of The El-eventh Hour by Lily G.Stephen. I read the entire book in two sittings and was quite disappointed when I arrived at the end; I wanted the adventure to continue. This story so closely parallels my own true lifetime quest that I easily saw myself in many of the scenes in the book. Lily has obviously done an amazing amount of research to weave so many historical facts, places, names, ancient texts and invaluable pieces of ancient knowledge into a beautiful, transformational tapastry. I promise, this book will give you a fresh perspective on the meaning of life. Very well done! I am sure that this work will make an important contribution to mankind and our planet."
Stan Grist - Explorer, Author, and Lecturer www.stangrist.com
Reviews of The Tenth Muse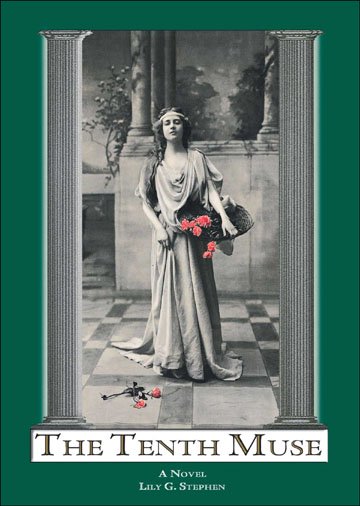 We have been highly honored with Daniel Jolley's five-star review of The Tenth Muse which appears on our Amazon.com page, and at Rambles.net. Daniel is systems manager at a North Carolina university library and ranks in the top 50 Amazon.com reviewers, known there by his nickname darkgenius. We have contacted Daniel, and he has granted his permission for his review to appear here:
A really quite extraordinary, enlightening read, June 17, 2003.
"The Tenth Muse, the first volume in The Third Verse Trilogy, is unlike any book I have ever read. Lily G. Stephen has written a poetic, artistic novel that almost defies classification, combining mythology, romance, art, a touch of fantasy, and an impressive range of spiritual teachings. While this book clearly aims to expand the reader's mind and promote his/her evolution toward a higher consciousness, one in which pain and negativity lose their debilitating effects on the human psyche, it does not have to convince you of its wisdom in order to enthrall you. I don't happen to subscribe to a great deal of the New Age type thinking that lies behind the story, nor has this book drastically changed my approach to life and wisdom, yet I still enjoyed The Tenth Muse a great deal. Lily G. Stephen has to some degree enabled me to see things in an altogether new way and from a unique viewpoint. That in itself is a valuable reward for Stephen's effort. Those who may discover a spiritual concept here that invites their own study and eventually leads them on a more comforting path through life may find much more than thought-provoking pleasure in these pages.
"The novel is constructed around the lives of two extraordinary young ladies living largely parallel lives: Opal Courtright on Earth and Sapphire Deland on Zamora. We follow these two young lives, witnessing their exposure to and growing participation in new ways of thinking: aikido, meditation, and a number of other largely Oriental spiritual paths to enlightenment. These are subjects I know almost nothing about, but Stephen carefully explains some of the underlying concepts and beliefs behind them, striving for a unity of vision akin to the unity of mind and soul such teachings help inculcate. As the story progresses, we meet with growing similarities between the two youths. Sapphire, for example, becomes a serious student of spiritual enlightenment, while Opal's increasingly brilliant and insightful paintings (many of them based on dream memories of events in Sapphire's life) lead her almost unconsciously down the same roads of thought. Occasionally, their worlds faintly touch, transferring a memento from one plane to the other. As time goes on, and each young lady has to deal with change, loss, and growth, we find their two worlds rapidly converging. Chapters which had been cycling back and forth from one character to the other suddenly rush together in a cascading climax of suspense and raw emotion, leaving me almost breathless in the process. The book does not end at this point, however; there are greater parallels and lessons the author wishes to impart upon the reader. The later chapters of the book bring a lot of loose ends together and make a final pitch for individuals to begin working toward their own enlightenment. Only here does one sense a real intent on the part of the author to win recruits to her way of thinking, yet she does not allow her own wishes to get in the way of the story or go so far as to push readers away. This final section takes a little something away from the overall effect of the story in my opinion, yet I can see how necessary and important a function it serves for the author.
"The Tenth Muse both needs and deserves a reader's full attention. The process of switching back and forth between similar yet different characters on two parallel worlds can cause moments of confusion, especially in terms of the important characters associated with each reality. The sources and means of wisdom and emotional growth that Stephen brings to bear offer the biggest hurdle, however, to those of us unfamiliar with these sometimes ancient concepts. This book takes you far deeper into such concepts as Zen than the prosaic "one hand clapping" paradigm. There are many levels upon which one can connect with the story of Opal and Sapphire, and multiple readings may be required for those wishing to learn all of the complexities of this really quite extraordinary novel."
~~~~~~~~~~~~~~~~~~~~~~~~~~~~~~~~~~~
We have received the following review from Shirley Roe, Allbooks Reviews in Canada, http://www.allbooks.bravepages.com:
The Tenth Muse presents some interesting possibilities !! February 3, 2004
The Tenth Muse explores the realm of parallel universe in the format of literary fiction. Two young girls, one on planet Earth and one on planet Zamora, exist in parallel worlds unaware but somehow connected to each other. Author Lily Stephen takes us on a visionary journey of imagination as we explore the similarities and the differences of Opal and Sapphire's lives. When Sapphire's friend Sandra dies, a door is opened between these two worlds and two young lives become eternally entwined. The book has a subtle underlying intention to introduce the reader to all things spiritual.
Fiction with shades of enlightenment, religion and inspiration, this book contains several quotes from Dalai Lama, Chimyo Horioka and other Zen masters. Author Lily Stephen knows her subject well.
Although the protagonists start out as children, growing into teenage girls during the story timeline, I believe the writing style and presentation of the subject matter may be somewhat confusing to younger readers. Older teens and adults interested in all things spiritual will enjoy this book immensely. The Tenth Muse presents some interesting possibilities. Shorter book length makes it an excellent take along book and an easy read.
~~~~~~~~~~~~
This from The Midwest Book Review:
"The Tenth Muse is a compelling and emotional novel of the diverse childhoods of two girls, each of whom are living in a slightly different parallel world. Elements of myth and legend fuse with reality in this unique, intriguing, complex, well crafted, highly recommended tale."
~~~~~~~~~~~~~~~~~~
"I was amazed at my reactions, hours and days after reading; how I kept applying my daily existence to the characters and story line of The Tenth Muse. Often I wonder what a book has that makes me read the entire book in one or two sittings. That is exactly what happened on reading The Tenth Muse." -Eric Albronda, San Francisco publisher of Douglas Tilden - The Man and His Legacy by Mildred Albronda
~~~~~~~~~~~~~~~~~~~~~~~~~~~~~~~~~~~~~~~~~~~~~~~~~~
"Two beautiful young girls, Opal Courtright and Sapphire Deland, grow up on Earth and Zamora, respectively, unaware of each other's existence or of their cosmic link, in Lily G. Stephen's The Tenth Muse, first in The Third Verse Trilogy. From Lamartine, a planet in a higher dimension, a kindly, beneficent stranger named Branicor has high hopes for the shared fate of the two girls." -Publishers Weekly
~~~~~~~~~~~~~~~~~~~~~~~~~~~~~~~~~~~~~~~~~~~~~~~~~~~~~
"Years ago I read (or should I say absorbed) a book called Oversoul Seven by Jane Roberts. The Tenth Muse is, to me, an evolved look at parallel realities. I recommend The Tenth Muse to those who are eager to unwrap the notions that keep us all tightly held in fear, grief and prejudice." -Eileen Kelly, Mount Shasta Magazine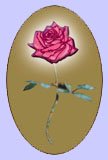 All images and written/spoken material are protected under copyright by Blooming Rose Press. No material may be reproduced without written permission.
Click on "Contact us" for permission.