Home of Wis-Myth. Just left of Sci-Fi looms Wisdom-Focused Modern Mythology


Click on hand to order novels.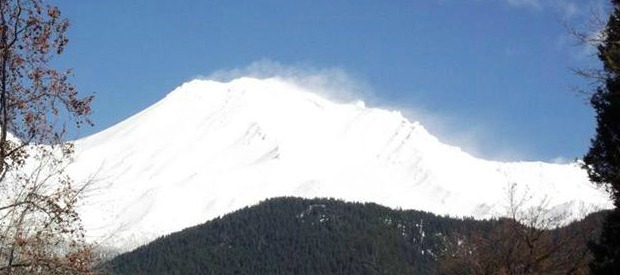 Helpers along this novel path
This resource page makes available friends, colleagues, associations and affiliates with Blooming Rose Press. Each link represents those with whom we work and with whom we have formed relationships.
We present Tulku Sherdor's A Path Strewn with Flowers and Bones: A Memoir with the Reflections of Tulku Sherdor. Published by Blazing Wisdom, it tells the compelling story of Tulku Sherab Dorje's life journey and thirty years in the dharma, including twelve years serving at the feet of Lama Sang, His Holiness Orgyen Kusum Lingpa. Forward by Tulku Hung Kar Dorje Rinpoche.
Tulku Sherdor was touched by the spirit of our trilogy that finds "the heart of wisdom within," and contributed his endorsement for the back cover of Volume III, The Twelfth Age.
Click on Tulku Sherdor's book cover for more information.

Ashoka - For those who are drawn to Buddhist wisdom as a way to live in the heart of each moment, but are bewildered about making choices from the various Buddhist traditions, a gateway web site has come to our attention. Called by Stuart Carduner - the creator of Ashoka - "an online eDharma university," students can sample teachings and pursue online courses at their own pace, at home. Find out at www.ashokaedu.net.
The Green Press Initiative - The Green Press Initiative is a non-profit program dedicated to saving trees and natural resources through increasing the use of recycled paper in the book publishing sector. The Initiative is accomplishing this goal through the development of formal partnerships with authors and publishers who are committing to use recycled paper. Blooming Rose Press is a member of the Green Press Initiative. Click on their logo for more information.
Mount Shasta Authors Guild - Blooming Rose Press has joined the Mount Shasta Authors Guild. In their words: "In January 2015, a group of Mt Shasta authors got together to co-create a publishing and marketing collective in a Fifth Dimensional paradigm. There are so many excellent spiritual teachers and authors in the Mt Shasta area who deserve to be more widely known. We have a great deal to offer in our books and our teachings. We feel that marketing collectively will serve everyone best. This is our goal—to make that happen." Click here to visit Mount Shasta Authors Guild.

Silverlining Press - When the question arose about how to find a graphic artist who would work cooperatively to take the elements we had decided upon for our book cover and make the other necessary decisions to create a work of art, it turned out that we had to look no farther than next-door to our office! Leanne Zinkand also formatted the book for us, interfaced with the printing company, and always went the extra mile. Since that time she moved to the beautiful hills above Talent, Oregon. Now, May of 2013, Leanne has found her passion unfolding in her new enterprise, a small publishing company. Click here to visit Silverlining Press.

Vedantic Shores Press - Since the day Anna Hourihan contacted us through our site, we have become friends on the spiritual path and colleagues in the publishing business. Anna is single-handedly publishing the works of her late husband, making his voice known world wide and web wide through Vedantic Shores Press. Explore the landscape of the Vedanta philosophy through nonfiction books, creative biographies, and novels by teacher and mystic, Paul Hourihan. Click here to visit Vedantic Shores Press.

Healing Touch Quick Steps - Our colleague with an amazing history and 20 years of spiritual practice in "The Field" offers powerful things you can do instantly to bring your body into harmony. Click here to visit Compassionate Healing Instruction LLC.

AstrologyofLight.com - This beautiful astrology and tarot website offers insights and readings by Mount Shasta resident Elizabeth Jones, third in a lineage of accomplished astrologers and metaphysicians. We receive Elizabeth's regular updates and find them beneficial in their focus on awareness of cosmic energies. Click here to visit AstrologyofLight.com.

Loving Care Ayurveda - We recommend Natalie Gougeon's site, a colleague in the area of health awareness through Loving Care Ayurveda. Explore options for treatment and education available through this age-old art and science of life, and view Natalie's Ayurvedic Principles Chart. Click here to visit Loving Care Ayurveda.

Mount Shasta Magazine - A printed publication also available online, this journal features in-depth articles of a spiritual and metaphysical nature along with additional focus in alternative health and animal health. Don't miss interviews with visionary leaders such as James Twyman, Andrew Harvey, and Ramtha as well as articles featuring outstanding authors and thinkers...Gregg Braden, and a host of others. Click here to visit Mount Shasta Magazine.
Our host, SiteBuildIt!
We're not tech-savvy people. Even though we have had a Solo Build It! website for over ten years, our excitement has crested to such a point that we want to be sure you, our visitor, have access to this dynamic system of site builder and designer tools. Over the years these people have never remained static. They continually grow, develop, and research the latest in website technology. If this fits into your needs, you can explore how SBI! works, and also access a video that shows BlockBuilder 2 with new and powerful features. Yes, in just a little over ten years while we have written and published three books, we've grown our own website simultaneously for the same annual fee (monthly version is also offered) as when we began!
All images and written/spoken material are protected under copyright by Blooming Rose Press. No material may be reproduced without written permission.
Click on "Contact us" for permission.