Home of Wis-Myth. Just left of Sci-Fi looms Wisdom-Focused Modern Mythology


Click on hand to order novels

About us: Journeys through inner evolution; recognition of collective consciousness and Tibetan Buddhism as a vehicle

Personal Statement
We are only here on earth for a short time. I am devoted to our awakening in every sphere of life. It is only through our waking up & evolving that the world - & life as we think we know it - will be transformed. As an evolutionary storyteller I write & print novels interwoven with wisdom teachings, tales that not only entertain a broad fiction audience, but also inspire readers to enlarge upon possibilities in their lives and expand their perceptions.
Lily G. Stephen
Addendum
Bob Stephen left behind his earthly body July 23, 2013. He also left behind many, many of us who valued his wisdom and loved his sweetness and compassion. Bob expressed to me his wish: "To go through life like an eagle through the sky ~ leaving no tracks." So obituaries will not be published, nor ceremonies held. Even this announcement is possibly stretching it; yet it is only fair to let you know. From the other half of our blessed union, Lily G. Stephen.

Photographer: Choying Drolma
Blooming Rose Press was founded in the year 2000 by two seekers who came together after decades of following individual spiritual paths. Bob Stephen has pursued methods of evolution all his life with special focus initially in the teachings of George Ivanovich Gurdjieff, the enigmatic spiritual leader born of Greek parents in the Caucasus town of Alexandropol who became known throughout Russia, Paris, London, and at last, America. From his foundation in Gurdjieff teachings, Bob advanced into the methods and refuge of Tibetan Buddhism, recognizing this as a supreme path toward enlightened mind. Always a thinker, meditator, and respecter of the written word, over several decades Bob has amassed a library that contains a treasure of metaphysical texts.
1960s photographic model and poet Lily G. Stephen became a Tibetan Buddhist practitioner and author of metaphysical fiction in the '70s.
Author of prose and award-winning poetry for over forty years, Lily began a path of serious spiritual investigation as a young adult. After years of focused study in Zen and Tibetan Buddhism, Lily received teachings and instruction from Tibetan lamas, beginning in 1975 with Ven. Tarthang Tulku Rinpoche. (Be sure to take a moment for contemplation of his prayer on our home page.) During the years that followed Lily received teachings, vows and empowerments from Tibetan masters including His Eminence Chagdud Tulku Rinpoche, Venerable Lama Lodu Rinpoche (shown in the above photograph while performing Bob and Lily's wedding ceremony September 23, 1996), and Lama Wangdor Rinpoche. (Links to the websites of these three teachers appear near the bottom of this page.) She came to recognize a significant way in which to serve others in the pure motivation of using body, speech, and mind to the benefit of all beings: as an evolutionary storyteller she vowed to bring into print novels interwoven with wisdom teachings, tales that not only entertain a broad fiction audience, but also inspire readers to enlarge upon possibilities in their lives and expand their perceptions.
In the words of Christopher Vogler, story analyst and author of The Writer's Journey: "As writers we travel to other worlds not as mere daydreamers, but as shamans with the magic power to bottle up those worlds and bring them back in the form of stories for others to share. Our stories have the power to heal, to make the world new again, to give people metaphors by which they can better understand their own lives."
In the same spirit, with a storyteller's passion, Lily G. Stephen has ushered in Wis-Myth. Through wisdom-focused modern mythology, her fiction trilogy partakes of the magical power of myth found in Tolkien's works and Joseph Campbell's imagery, and then soars into higher dimensions for visions of our human potential awakened.
For a glimpse into a significant year in her past, click on Creative Discontent.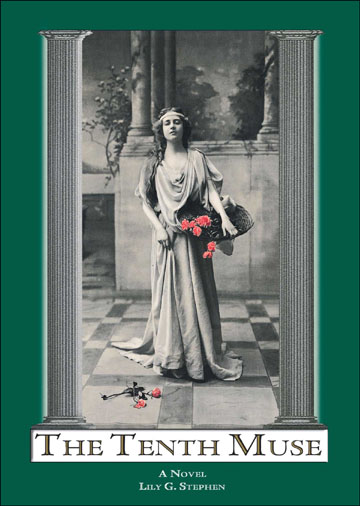 The Mission of Blooming Rose Press: To entertain general fiction readers with extraordinary, compelling stories that fuse vision with reality, assist an awakening to our collective consciousness, embody wisdom and compassion, and unite us in consideration of humankind's possibilities.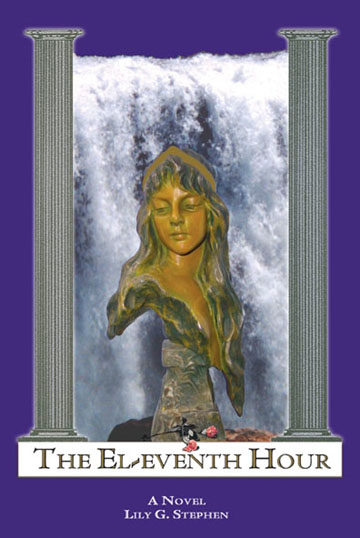 Our Logo: The pink rose on a golden disc represents the symbol of messengers of one of the great Lemurian sages, Aramu-Muru: the pink rose superimposed on a disc of gold; the two colors of the Illumination Flame.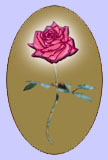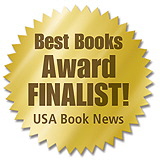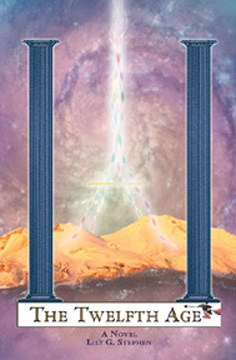 The Twelfth Age was honored with a finalist award from THE NATIONAL "BEST BOOKS" 2008 AWARDS in the category of "Fiction & Literature: Visionary Fiction."
"Now, especially in this era of darkness and distress, it becomes increasingly clear that all of our worldly pursuits will never provide the answers which we seek. The real cause of our problem is unawareness of the reality of the mind's true nature." -His Holiness Dudjom Rinpoche, 1904-1987. As quoted from a letter written by His Holiness to the Nyingma Meditation Center in Berkeley, CA dated June 15, 1971, reprinted in their Spring, 1971 issue of "Crystal Mirror," Dharma Press.

Visit Tarthang Tulku Rinpoche's website...
Visit Lama Lodu Rinpoche's website...
And visit the website of Chagdud Tulku Rinpoche (1930-2002)...

At home...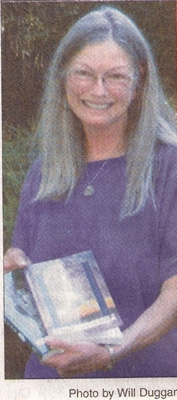 Blooming Rose Press is located at the base of one of the world's sacred mountains, at Mount Shasta, California. ~ Click on "Contact us" to email.

All images and written/spoken material are protected under copyright by Blooming Rose Press. No material may be reproduced without written permission.
Click on "Contact us" for permission.