Home of Wis-Myth. Just left of Sci-Fi looms Wisdom-Focused Modern Mythology


Click on hand to order new book copies at 20% discount.

Exalted visionary fiction: novels of modern mythology for wisdom seekers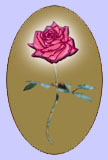 This page offers details about our books. To order NEW COPIES,  please click on the order button at left, or on hand above left. To order slightly damaged copies, please scroll down. For wholesale orders, our books are available from New Leaf Distributing and Baker & Taylor Books.
Are you interested in the sacred role of Mount Shasta? Are you curious about mountain myths and legends from the past, and about its significance in present and future earthly developments? If so, you won't be able to put down The Third Verse Trilogy. Mount Shasta is one exotic setting in this modern mythological work, especially featured in Volumes II and III. With The Twelfth Age, Volume III, get ready for a new slant on the possible changes that might be seen and experienced by all who live within the mountain's realm, and how those changes might spiral out to affect all sentient beings.
Attention: A portion of proceeds from sales of The Third Verse Trilogy volumes goes to two causes: food banks and the senior nutrition programs in our local county; and also to the International Campaign for Tibet. This admirable organization guided by Richard Gere, Chairman of the Board of Directors, is engaged in a major effort to mobilize all Americans who believe in the right of a nation, that harbors one of the world's great ancient spiritual cultures, to survive. If you are interested in contacting ICT, visit www.savetibet.org.
Blooming Rose Press receives no profit on book sales. All revenue makes it possible to bring rare evolutionary fiction into print, and to market and distribute. So your order through this web site will be not only be handled efficiently, but regarded as a gesture of support from a wisdom seeker.
Be sure to scroll down for offers not appearing on our Quick Order page.
Bulletin: Residents of South Siskiyou County may purchase signed and personally-inscribed books from us directly. We deliver to Mount Shasta, Weed, Dunsmuir, and McCloud residents. Just call and leave a message at 530-926-2833.
First, here's a little information regarding our unique quality paperback novels, and where we come from. If you read our "About Us" page, you're aware that Blooming Rose Press is a man/woman team with a unique prime motivator.* If our wish were granted, we would offer our books free of charge, yet we haven't the means to do so. We've saved up for years and years to do this. So that we can continue to bring life-changing works of fiction into print, we're obliged to follow the standard industry formula for retail pricing.
*Here is our prime motivator, once again: To entertain general fiction readers with extraordinary, compelling stories that fuse vision with reality, assist an awakening to our collective consciousness, embody wisdom and compassion, and unite us in consideration of humankind's possibilities.
SHIPPING INFORMATION:
All orders will be shipped within U.S.A. by Postal Media Mail or Priority Mail. For other shipping options, please contact us and we will accommodate your request and adjust the shipping charges.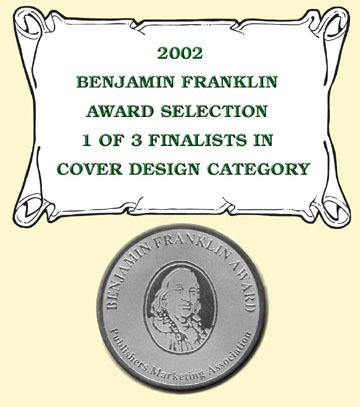 Volume I of The Third Verse Trilogy is still available. The Tenth Muse is visionary fiction, a tale of modern mythology that stretches readers with a selective mix of humanity, evolution, and wisdom teachings. Part I, set on parallel planets, Earth and Zamora, portrays the developing years of two unusual girls. When they are about to enter womanhood, their lives arc into correlating events that initiate Part II of the book and perpetuate an ancient myth, shifting to a higher dimensional planet called Lamartine, a violet-shrouded planet in star system Tabor.

Blooming Rose Press has been honored by Publishers Marketing Association. The Tenth Muse was awarded a finalist silver medallion in a cover design category in the 2002 Benjamin Franklin awards program.
Our beautiful cover was designed by Lily G. Stephen in collaboration with Leanne Krause of Silverlining Designs, Talent, OR. Leanne, our talented graphic artist, created the cover, formatted the book, and developed the Blooming Rose Press logo. Copyright 2001. All rights reserved.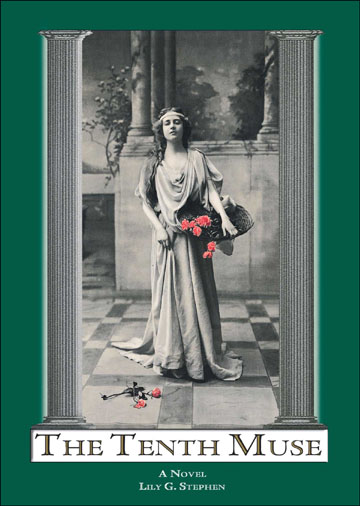 Volumes I, II and III of The Third Verse Trilogy are available in all bookstores nationwide. You may order individually or as a set through the Order page button at upper left. If you prefer another ordering option, please click on "Contact Us." To contact us by postal mail, write to: Blooming Rose Press, PO Box 1211, Mount Shasta, CA 96067-1211. Please indicate quantity of books desired, and your preferred method of payment and shipment. You may also place an order through our message center at 530-926-2833.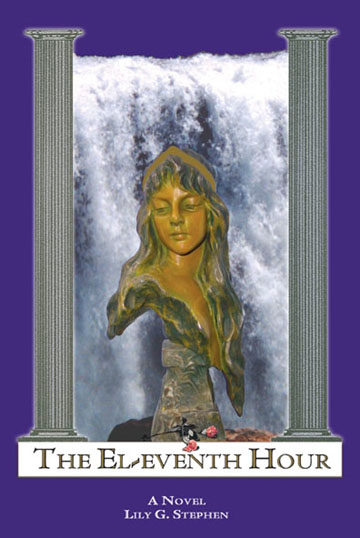 When Volume II of The Third Verse Trilogy, The El-eventh Hour, came into print, the overreaching trilogy story traveled deep within earth as well as soared far into the omniverse. Enjoy here its cover designed and created in collaboration with Leanne Krause of Silverlining Designs in Talent, Oregon. Photographers for the cover are Vicki Brenner of Mount Shasta, who photographed Miranda, and Bob Stephen, who photographed the cascade. Copyright 2004. All rights reserved.
The L in us all...it's more than just an angle. Discover the levels of meaning that unfold by reading this unusual work of evolutionary fiction.
What do the ancient subterranean city called Tanum, The Els, Mount Shasta, and The Text Concerning Transcendence, Beyond Going Beyond have in common? Miranda—a girl just entering womanhood, who must go within Earth and deep within herself in order to transcend Earth and self. Partake of the wisdom teachings that impel Miranda's evolution into an Omniversal spiral. "I promise, this book will give you a fresh perspective on the meaning of life. Very well done! I am sure that this work will make an important contribution to mankind and our planet." Stan Grist - Explorer, Author, and Lecturer
A note to readers who care about Earth's future: Blooming Rose Press is committed to preserving ancient forests and natural resources. We have elected to print The El-eventh Hour on 30% postconsumer recycled paper. We have joined other publishers dedicated to reducing their use of fiber sourced from endangered forests through our membership in Green Press Initiative.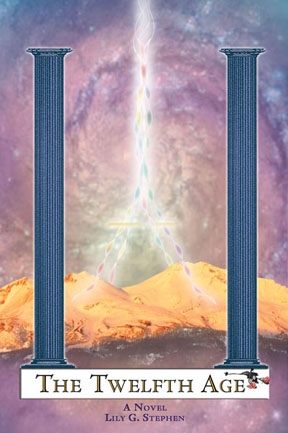 The Twelfth Age, Volume III and the crown jewel of The Third Verse Trilogy:
This dynamic conclusion travels across ages and dimensions for a synchronous, unplanned convergence of events. Join Tashami-roku in her search for Stair, a prophet of old. Although she sets out alone and uncertain, her quest gathers followers into ultimate awakening to transformation of human consciousness. Copyright 2008. All rights reserved.
---
Is money an issue? We have a limited number of slightly damaged or scuffed books available at discounted prices. These bargains won't last long. Each of these books has no more damage than scuffing, bent corners, or slight cover damage from the printing source.
The Tenth Muse, slightly damaged, $7.95
The El-eventh Hour, slightly damaged, $11.95
Add to Cart
We have no damaged copies of The Twelfth Age available.
This page offers details about our books. To order new copies, please click on the hand below.

All images and written/spoken material are protected under copyright by Blooming Rose Press. No material may be reproduced without written permission.
Click on "Contact us" for permission.