Click on hand to order novels.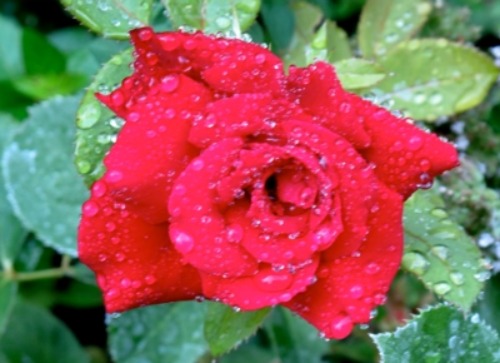 Home of Wis-Myth. Just left of Sci-Fi looms Wisdom-Focused Modern Mythology

The latest from Blooming Rose Press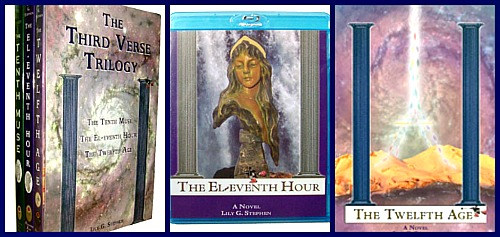 ---
November 26, 2015: This news piece is a three-way path on this site. What follows is an excerpt from our Buddhist Traditions page, and qualifies for inclusion at Insight Commentaries. That the quotation originates with John Blofeld is personally significant. His Tantric Mysticism of Tibet was published in 1970. Only a couple of years later I followed another interconnection after reading Ralph Metzner's Maps of Consciousness, which led me to Blofeld's practical translation of the I Ching (The Book of Change). From there I acquired his book on Tantric Mysticism which I still have, much fortified with tape and bookmarked in several places. So here, the excerpt from P. 45 of that illustrious book:

-Vajrayana - Sanskrit, meaning "Diamond Vehicle," the Vajrayana is termed by the late Buddhist scholar John Blofeld "the ultimate flowering of Mahayana doctrine;" he goes on to say that "the Vajrayana caters to people who find it easier to use symbols and concepts as the very weapons with which to do away with concepts, instead of trying to banish them from the first. With Zen we start, so to speak, at the Ph.D. level; with the Vajrayana, we may enter the path at any level from kindergarten to professor." (-The Tantric Mysticism of Tibet) This Buddhist school is defined by psychological methods based on highly developed ritual practices.

November 19, 2015: Multidimensional realization -- a process that can help us? Some reasons why at Novel Insights & Wisdom.

November 3, 2015: Recently while getting an eye exam, the small calendar on the counter caught my attention with a quotation: "I wouldn't have seen it if I hadn't believed it." -Marshall McLuhan. From such moments, consciousness expands. This is the newest addition to Novel Insights & Wisdom - at last.

October 4, 2015: I'm not sure if there's a catch to this or not. You know what they say about "If it sounds too good to be true..." Well, I just read about a new self-publishing system called Pronoun. The URL for the article is long, and appears at the tail of this posting. Then I went to pronoun.com. Free? It's all free? My inner skeptic cautions me to curb my excitement. Well, it's worth a visit. It's sky-high impressive. See what you think. You can copy and paste the URL for the article that gave me a heads-up: http://techcrunch.com/2015/10/03/pronoun-a-self-publishing-platform-for-authors-is-ready-to-serve-humanity/ncid=rss&utm_source=feedburner&utm_medium=feed&utm_campaign=Feed%3A+Techcrunch+%28TechCrunch%29
I will post this announcement at the "Getting A Story II" page. If you have feedback, please send through our Contact form for possible posting there.

September 20, 2015: Announcing the teachings which Venerable Lama Lodu Rinpoche will give October 23-25, 2015: Initiation and teachings of Beloved Guru Rinpoche (Padmasambhava). Details appear at our Events page. This is a rare blessing to come to all students of higher wisdom, and to our sacred mountain.

September 5, 2015: We could not offer a more joyous announcement! It is our great honor to annouce that Venerable Lama Lodu Rinpoche is scheduled to bring teachings to Mount Shasta the weekend of Friday, October 23 through Sunday, October 25, 2015. Topic of teachings is to be announced. Details appear on our Events page.

July 19 2015:  We apologize for the period of quiet from Blooming Rose Press. The time has been like - not just climbing the mountain, but continuing on over the crests of endless mountain ranges. Lots of work. The latest announcement has been posted at our Events page, which reads: The Blooming Rose Press Metaphysical Reading Center is closed until further notice due to welcome family transitions. We hope to re-assemble the volumes and journals for purposes of research at some time in the near future. Meanwhile, these have been returned to Bob Stephen's large spiritual and metaphysical library. In some cases we may be able to respond to inquiries about specific titles. Inquire please by message phone, 530-926-2833, or by using the contact form at this site. Thank you.

May 3, 2015: For the months of May and June, 2015, Blooming Rose Press will donate 50% of all proceeds from sales of The Third Verse Trilogy books and CDs to the Himalayan Children's Fund for aid to earthquake victims in Nepal. If you should wish to donate directly, mailing a check to their address is the most efficient way, avoiding fees and a few weeks' delay. Their address is P.O. Box  15644, Beverly Hills, CA 90209 USA (310.395.6616). You may order our products here.

April 26, 2015: Please take a moment to contemplate: Message from The Gyalwang Karmapa Concerning the Recent Earthquake which appears at Wisdom Forum.

April 13, 2015: This morning, stepping into the function of going beyond what words can express, I reviewed the article on this site about spiritual novels. Reminded about the great writer Katherine Mansfield whose words "Major literature, in short, is an initiation into truth" have summed up my personal experiences with the highest function of the storyteller. You may find great inspiration from "The Relationship between Fiction and Spirituality."
March 21, 2015: Announcement - Blooming Rose Press has joined efforts with Mount Shasta Authors Guild. An enthusiastic group of fiction and non-fiction authors focusing in collective promotion and marketing to showcase their higher evolutionary work is growing fast. Visitors may find our books at their website by title or author. We applaud these hard-working folks.

March 17, 2015: Why is it important to give up attachment? It's no secret, but this reminder at Novel Insights & Wisdom brings us home to true freedom.

March 2, 2015: Have you read Lama Sherab Dorje's excellent article on Recollection? Whether yes or no, take in this latest posting at Novel Insights & Wisdom.
February 14, 2015: A little moon-magic is posted at Novel Insights & Wisdom.
January 28, 2015: The significance of being elderly - Today's posting at our Novel Insights & Wisdom page - click here.

January 11, 2015: A few comments about our collective behavior and the importance of evolving out of ancient, set patterns now appears at our Novel Insights & Wisdom page - click here.

December 27, 2014: We invite you to our Novel Insights & Wisdom page for the latest posting focused in this special time of year. These expressions arise from the highest visions for 2015. Click here for inspiration.

December 20, 2014: Last-minute holiday shopping announcement - Are you shopping for someone who's a little big geeky (or a lot) but have no idea where to look or what to get? Check out this great gift (at 33% off) that has lightning fast delivery with zero shipping costs, but don't take my word for it; how about the experience of a 3rd year university student studying programming and entrepreneurship? In his own words ...  And see just below, the December 3 links, for more information.

December 3, 2014: Special holiday announcement - Our web host, SiteBuildIt!, is offering 33% off a new SBI website through Friday, December 26, 2014. This means instead of $299, the opportunity to have an online market for your products, talents, or life experience is like a holiday gift for only $199.

Have a look at details about how SBI! works, its many applications, and short videos of possibilities from those who have benefited. And "All the Tools" is a stupendous array of tools that come with your website. 

Just a couple: Block Builder 2 works as easily as 1, 2, 3. And the Mobilize It option can make an immediate difference on the visitor's end; you will see your visitor statistics soar. May the uplifting and innovative energies of this time of year inspire you!

November 10, 2014: A new addition has been posted to the Novel Insights & Wisdom page featuring authors Susan Howatch, John Habgood, David F. Ford, and Tony Schwartz. You may click here for the update.

November 2, 2014: The Novel Insights & Wisdom page is now posted. You may click here to view the introductory version.

October 28, 2014: The Blooming Rose Press Holiday Special
All orders of books and/or CDs of any size will receive a gift copy of The Well Versed Anthology: poems from writers in the Mount Shasta realm. Offer begins November 1 and continues through January 1, 2015. This is a 98 page book cooperatively published by 39 poets who met and read their poetry aloud as a group for over a year prior to publication. (Posted on this, my only child's birthday in honor of him.)

October 24, 2014: The newest page is now under construction. Watch for its release, coming soon: Novel Insights & Wisdom. We are blessed with the rainy days we've all prayed for, creating the perfect climate to accomplish indoor activity. There will soon be glorious photographs of snow-covered Mount Shasta posted online.

October 5, 2014: The plan for our new insight page has not changed, but a different new page bumped it to second place on our task list. With glad hearts, we announce that Lama Shenpen Hookham has responded to our request for permission to quote from her highly-recommended book, There's More to Dying than Death, with her gracious willingness to share. Her writings about the mysterious workings of karma make this concept more comprehensible to the western mind. Investigate at Karma and the Path to Awakening. Thank you, Lama Shenpen!

September 18, 2014: To explain the continuing delay with Venerable Lama Lodu's recorded teachings and construction of the promised new insight page, I need to let you know that I am problem-solving with my PC that has been temporarily disabled; and our small town of Mount Shasta, California has banded together with our sister town of Weed just to the north of us during an unbelievable tragedy caused by the Boles fire that destroyed about half of Weed Monday. Displaced families from over 100 homes that burned have lost everything. The relief efforts are stupendous and amazing. The best news that follows is that we are having our first rainfall! It has been raining off and on since before midnight, and it's still falling at this time of writing, 6:30 a.m. The massive Trinity fire in the Happy Camp area, and the smoldering remains of the Boles fire should now be aided by blessings from the universe falling as rain.

September 3, 2014: The audio project for Venerable Lama Lodu Rinpoche's teachings has come to a temporary halt. As H. H. the 14th Dalai Lama says, never give up. Meanwhile, a plan forms to add a new page that will be commentaries, though not called a blog. This will be insights that are coming through with increased rapidity, as well as notes jotted over the years that were signposts pointing The Way. One for this morning resonates with current events. This comes from Frank Herbert's Dune Messiah, toward the end of the book: "Did any among them see beyond religious beliefs? Where was one man who'd escaped the narrow destiny of his prejudices?"

Also this morning I came across a handwritten page in a pile of my past notebooks that had some fierce editing which I decided to untangle. Here's the result:

The microcosm said to the macrocosm, "You've got matters out of perspective."
"Horsefeathers," he replied. "Bigger is better."
"Look closer," she said. "In me you see yourself. Without me you wouldn't exist."
Now inflated to universal proportions, he's about to speak, but she's quick.
"If only it had been a long seduction instead of a big bang." -Lily G. Stephen
Watch for our new page, coming soon...

August 5, 2014: The reason it's taking me so long to write about the July 26, 27 teaching weekend with Venerable Lama Lodu Rinpoche is because I am working with recordings I made of the sessions. I am admittedly untrained and not as well equipped as I would wish. But soon I hope to have an MP3 sample from Rinpoche's teachings to start with, available right here. (There are other factors of life that bear upon time availability, including impact from the lightning strike wildfires all around us.) This single comment that rises up from inner processes inspired by Rinpoche is worth sharing: True wisdom teachers having use of skillful means do not come into our midst with trappings of magic or showmanship. Several times during that gifted weekend, I was reminded of His Holiness the 14th Dalai Lama, embodiment of compassionate wisdom in a simple monk's form. Being with Venerable Lama Lodu Rinpoche during those wisdom-filled days was like finding oneself beside a stream that flows from known gold-rich plateaus. One would not have gold land at one's feet, but would have all senses and abilities come forth to find treasure. When you hear Rinpoche speak, sometimes it may take more than one hearing. To go deeply into these hearings is worth every moment of attention we can give.

July 29, 2014: Soon to come: An account describing our experience with Venerable Lama Lodu Rinpoche!

July 21, 2014: Announcement: Everything is in place for this upcoming teaching weekend with Venerable Lama Lodu Rinpoche. His teaching schedule for July 26, 27 has been established. Details are posted at our Events page, with an adjacent page that provides his biography. All are invited. No registration fees are required. Anyone wishing to give a donation to Rinpoche may bring it in an envelope to present to him. We look forward to this great blessing for all in Mount Shasta's realm.
June 25, 2014: Announcement:

Blooming Rose Press & Colleagues
"A Breath of Fresh Air!"

On the 4th of July, stop by while you're out –
we will be there, at the parking lot at 402 Chestnut St.
during Mount Shasta's famous extravaganza.
Amidst the excitement, good cheer, and enticing aromas, we will offer inspiration to take home for quiet moments of reflection with books, CDs and more. Don't miss a superb opportunity for interconnection.
 Colleagues and family in the Pacific Northwest will join us with offerings of all kinds, including joyous greetings and hugs. It's our reunion!
~~~~~~~~~~~~~~~~~~~~~~~~~~~~~~~~~~~~~~~~~
Blooming Rose Press – 402 Chestnut St., Mount Shasta, CA
530-926-2833 – www.bloomingrosepress.com
~~~~~~~~~~~~~~~~~~~~~~~~~~~~~~~~~~~~~~~~~

June 19, 2014: Announcement: Lama Lodu's teaching schedule for July 26, 27 has been established. Details are posted at our Events page, with an adjacent page that provides his biography. May all beings benefit.

June 2, 2014: Announcement: The date for Lama Lodu's teaching weekend has been set for July 26 and 27. As the time draws closer, we will post here the chosen topic of his teaching, and offer a map to the venue. The teaching will be held at the temple house right next door to Blooming Rose Press - at Sacred Spirit Ministry, 408 Chestnut Street, Mount Shasta, CA.

May 20, 2014: Some simple changes have been made in our website pages that offer content our visitors find the most helpful to them. These articles have not been changed in content, but arranged to be more readable. To date the excellent articles which Andrew Olendski wrote and gave his permission to reprint - Karma and Paradox - now have subheadings, as do Reincarnation, Collective Consciousness, Buddhist Traditions, Fiction with Wisdom, and both Getting a Story pages. We hope this improves your experience at Blooming Rose Press!

May 11, 2014: We watch Lama Lodu's ambitious spring/summer schedule and await word about his visit to Mount Shasta. We have suggested that September may be a less scheduled month for him. As soon as we have a date to post, an announcement will appear here and on our Events page.

April 4, 2014:  The previously announced healing event scheduled for Saturday, April 12 is now cancelled due to unforeseen circumstances. We apologize, for Juvenal Garcia's expertise was eagerly anticipated and could help many of us. As soon as we learn more, we hope to reschedule his workshop.


March 20, 2014: We have invited a Nagual Curandero to give a healing workshop focusing on joint pain. This is scheduled for Saturday, April 12 at 2:00 p.m. at the Blooming Rose Press Metaphysical Reading Center.

What is a Nagual Curandero? These people are a group in the south of Mexico who live in the forest - sanadors, healers in harmony with plants and natural healing energies.
February 20, 2014: Word has come from Venerable Lama Lodu Rinpoche that he will come to Mount Shasta this summer to give a Dharma Talk. Lama Lodu performed our marriage ceremony in 1996 (his photograph during that ceremony appears on the About Us page).
He is currently in India, but his long-established center founded by His Eminence Kalu Rinpoche is Kagyu Droden Kunchab, located at 1892 Fell St., San Francisco, CA 94117, U.S.A. As soon as Lama Lodu returns in April, we will schedule his Mount Shasta visit and details will appear here and at our Events page. This is a great blessing for all!


January 15, 2014: Take a look at the 2014 addition to our Author's Gallery for the latest. The year 2013 has reduced Blooming Rose Press from duet to solo with Bob's passing. So on a personal note, you can empathize with my contemplative tone as we look at our calendars and into the coming months. Since I know that the Blooming Rose Press project has not been carried out without help seen and unseen, future postings will still embrace and acknowledge this help through the use of "we" and "us" instead of "me" and "I." Thank you for your help, too. May the universe be with you. ~Lily
The Blooming Rose Press Metaphysical Reading Center hours for 2014 are Friday and Saturday, 11:00 a.m. until 3:00 p.m. or by appointment. Call 530-926-2833 to request an appointment, or select Contact Us at left and email your request. Read-aloud Gatherings continue every Saturday afternoon starting at 1:00 p.m.

Blooming Rose Press, 402 Chestnut St., Mount Shasta, CA 96067
~~~~~~~~~~~~~~~

November 1, 2013: Will it be a rainy Saturday? There will be warmth, tea and good company at the Blooming Rose Press Metaphysical Reading Center. Come join us at 1:00 p.m. for a Read-aloud Gathering, with guest readers, and to investigate volumes of wisdom, some of which you would have a hard time finding elsewhere. [These gatherings will continue every Saturday, 1:00 p.m. to 3:00 p.m.]

Titles continue to add to the Reading Center collection. Today's additions are by Ram Dass: Grist for the Mill, The Only Dance There Is, and co-authored with Paul Gorman, How Can I Help? And by John C. Lilly, M.D., The Deep Self. Recently added to the Inner Room: Tertium Organum: A Key to the Enigmas of the World, by P. D. Ouspensky.

Names of some teachers may be enigmatic, so bio print-outs are appearing next to their collections, complete with the teacher's photograph.

Welcome, we look forward to inspiring conversations and hugs.
Fall and Winter hours: Wed. through Sat., 11:00 a.m. to 3:00 p.m.
Inquiries may be directed to Lily Stephen at our Contact Us page.
Blooming Rose Press ~ 402 Chestnut St., Mt. Shasta, CA 96067
530-926-2833
~~~~~~~~~~~~~~~

October 16, 2013: Announcing Read-Aloud Gatherings ~ Do you live in the Mount Shasta area, enjoy reading aloud and have a favorite book or article in the general sphere of spirituality/metaphysics? Come have a cup of tea with us "on the house" this Saturday, October 19, 1:00 until 3:00, for informal readings. These can be short ~ a few lines ~ or up to eight minutes. We will enjoy your voice, expressions, and content. Maybe you are even the author of the book, article, poem, or unpublished manuscript!

Readings-aloud may become a regular feature of the center. If you prefer to listen only, that's fine too. All are welcome. At Blooming Rose Press Metaphysical Reading Center, 402 Chestnut St., Mt. Shasta, CA.

September 24, 2013: And here it is! If you read the 9/14 announcement below, you are ready for the opening date of the Blooming Rose Press Metaphysical Reading Center, 402 Chestnut St., Mount Shasta, CA on Saturday, October 5, 2013, 11:00 a.m. to 3:00 p.m. More information appears on our events page. ALSO: Lama Lena returns (on short notice) to give Dzogchen Teachings in Mount Shasta! Held at Sacred Spirit Ministry, 408 Chestnut St., Mount Shasta, CA. (yes, right next door to the new Metaphysical Reading Center announced above), sessions will be Sat., 9/28/13, 10 to 12 a.m. and 2 to 4; Sun., 9/29/13, 10 to 12 a.m.

September 14, 2013: COMING SOON: Blooming Rose Press is putting its sign out in the heart of Mount Shasta. It will be a showcase for small publishers and local authors -- and more. Get ready for a reading room and lending library stocked from a collection of Mount Shasta area metaphysical publications gathered through the years. Informal gatherings as well as occasional guest speakers are planned for. Watch here for the upcoming opening announcement!

August 7, 2013: This passage of time, July into August, has called for all my spiritual resources to sustain me. I have not come to post this here as "Latest News" without a lot of cogitation and wavering, believe me. Our Bob left his physical body behind last month. He was the most brilliant and highly evolved man I have ever known. He was also devoted to conscious ego diminution, and specified that no public announcements be made or ceremonies held. So I will simply offer what he put into writing as his wish: "To go through life like an eagle through the sky -- leaving no tracks." In the remainder of summer into fall, I will attempt to include some of his distilled visions and helpful reminders at our Wisdom Forum page. Meanwhile, please be patient with me. Many details must be handled here, which could be irksome. Transformation from nuisance into the path of mindfulness is the practice. My mantra for this time is, "Be clear. Be here." ~Lily G. Stephen
All images and written/spoken material are protected under copyright by Blooming Rose Press. No material may be reproduced without written permission.
Click on "Contact us" for permission.